Hey there, beauties! With over 20 years of experience over here, we know a thing or two about box braids. With spring in full swing, it's the perfect time to switch up your style and try something new!  Here are some fun and practical ways to style your box braids this season!
Accessorize, Accessorize, Accessorize!
It's Spring, so break out the bright colors and fun accessories. Add some flair to your box braids by accessorizing with cute hair clips, headbands, or even bandanas. Not only will they add some personality to your look, but they will also keep your braids out of your face on those windy spring days.
Half-up, Half-down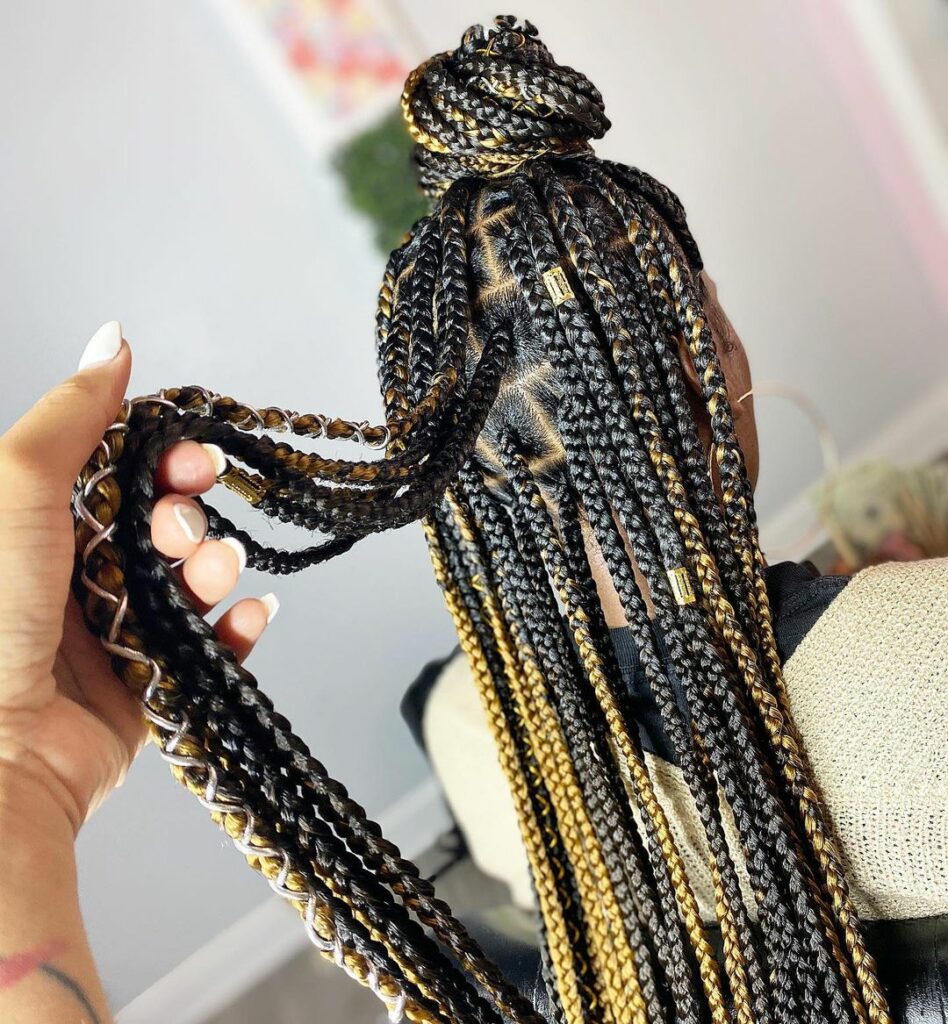 If you want to show off the length of your box braids but still keep 'em out of your face, try a half-up, half-down style. This style is perfect for a day at the park, Sunday bruchin' with friends, or even a casual date night!
Bun It Up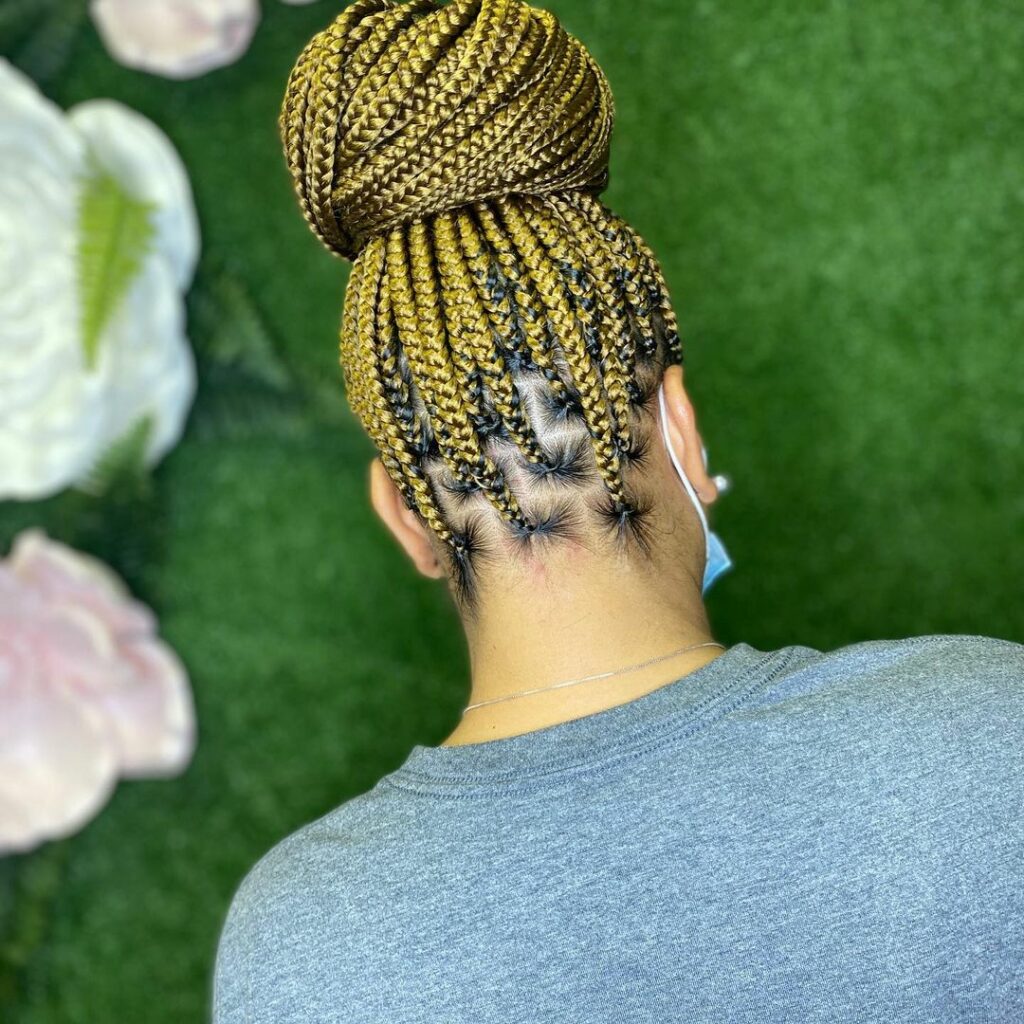 The word bun and classic go hand-in-hand. They're easy, chic, require minimum effort. There are so many ways to style your box braids in a bun. You can do a top knot, a messy bun, a sleek low bun, or even a braided bun. Heck, you can get creative and try a new bun style every week!
Classic Ponytail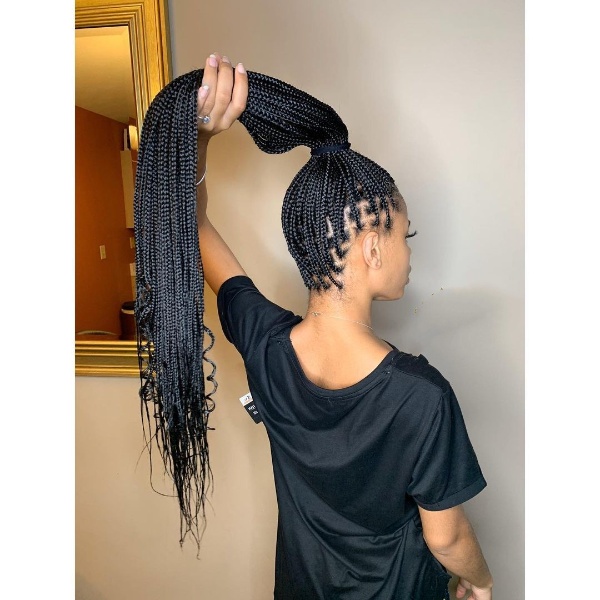 You cannot go wrong with a ponytail, no matter the season. It is easy to do and requires minimal effort. It keeps the hair out your face and you can get on with your day with more important and fun things!
These are our top four fun and easy ways to style your box braids this spring. The goal is to look and feel good so have fun with your styling! Your hair will definitely thank you for it!