2020 is right around the corner and the hottest hair trend going into the new year is box braids. In 2019, box braids were worn by everyone including your favorite celebrities and influencers as well as everyday you and me. That trend is not slowing down at all. Rihanna recently wore some amazing box braids to the British Fashion Awards and everyone took notice. We want you to be rocking the hottest box braids so we are going to show you the 10 hottest box braids styles to try in 2020.
1. Knotless with Triangle Parts
This is the hottest trend going into 2020. Don't let the year begin without you booking this style with your stylist.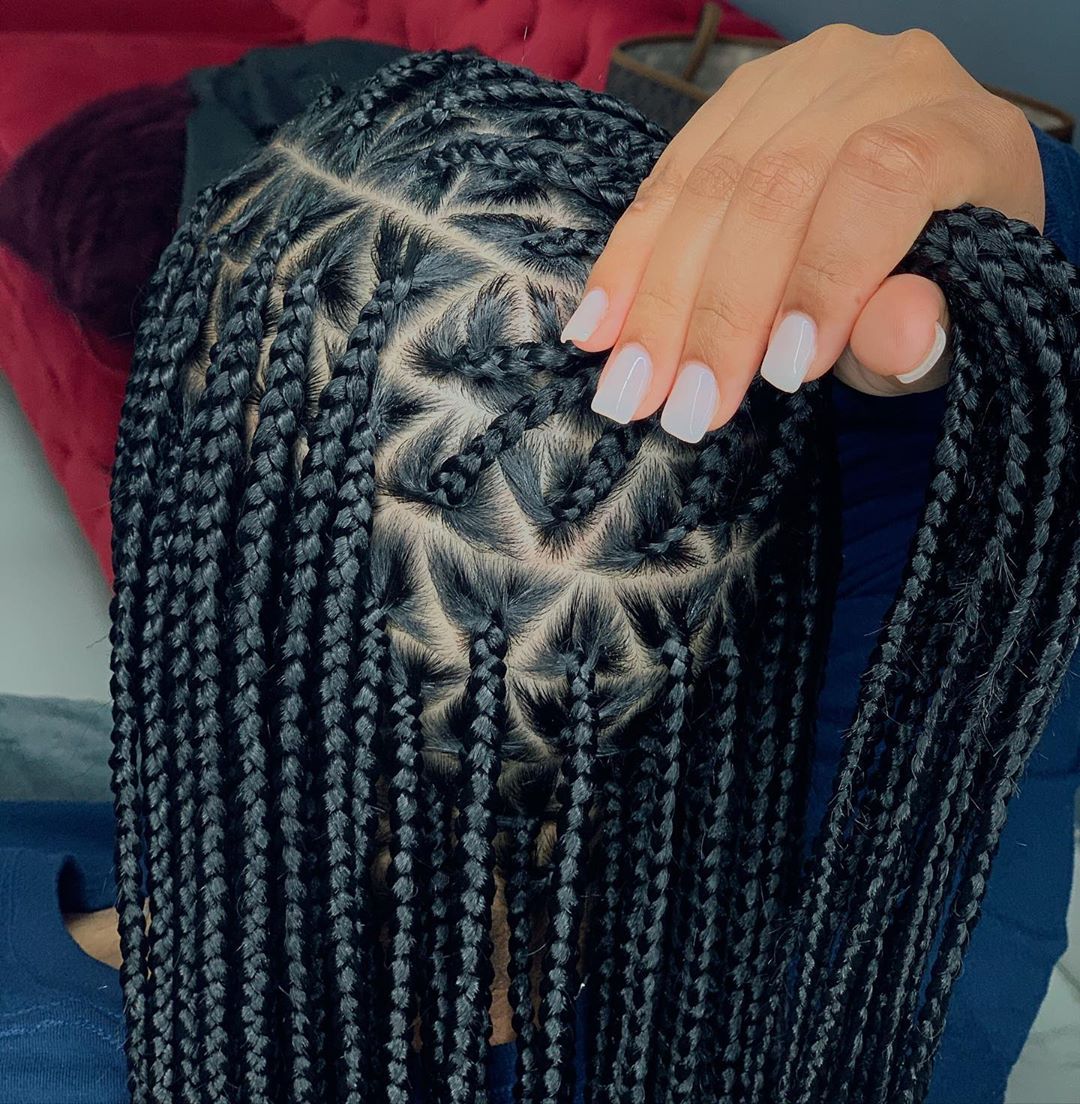 2. Mohawk
Box braids mohawk is definitely not for everyone. But if you are wanting to have a more edgy look, then this is the perfect style for you. New Year, New You, New 'Do!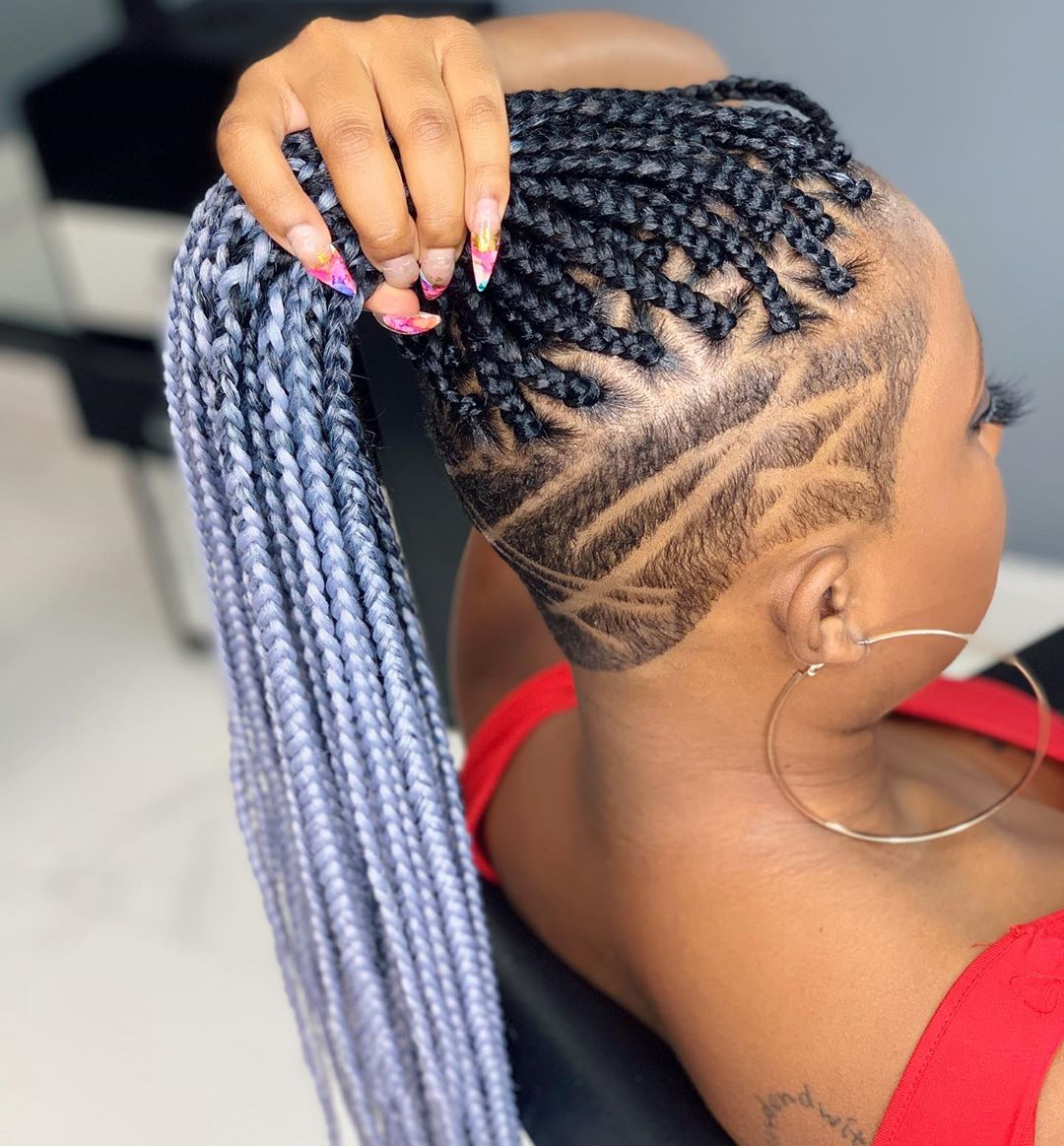 3. A Splash of Color
The New Year is all about being different and making new choices. So why not get some color in your life and spice it up with some colorful box braids?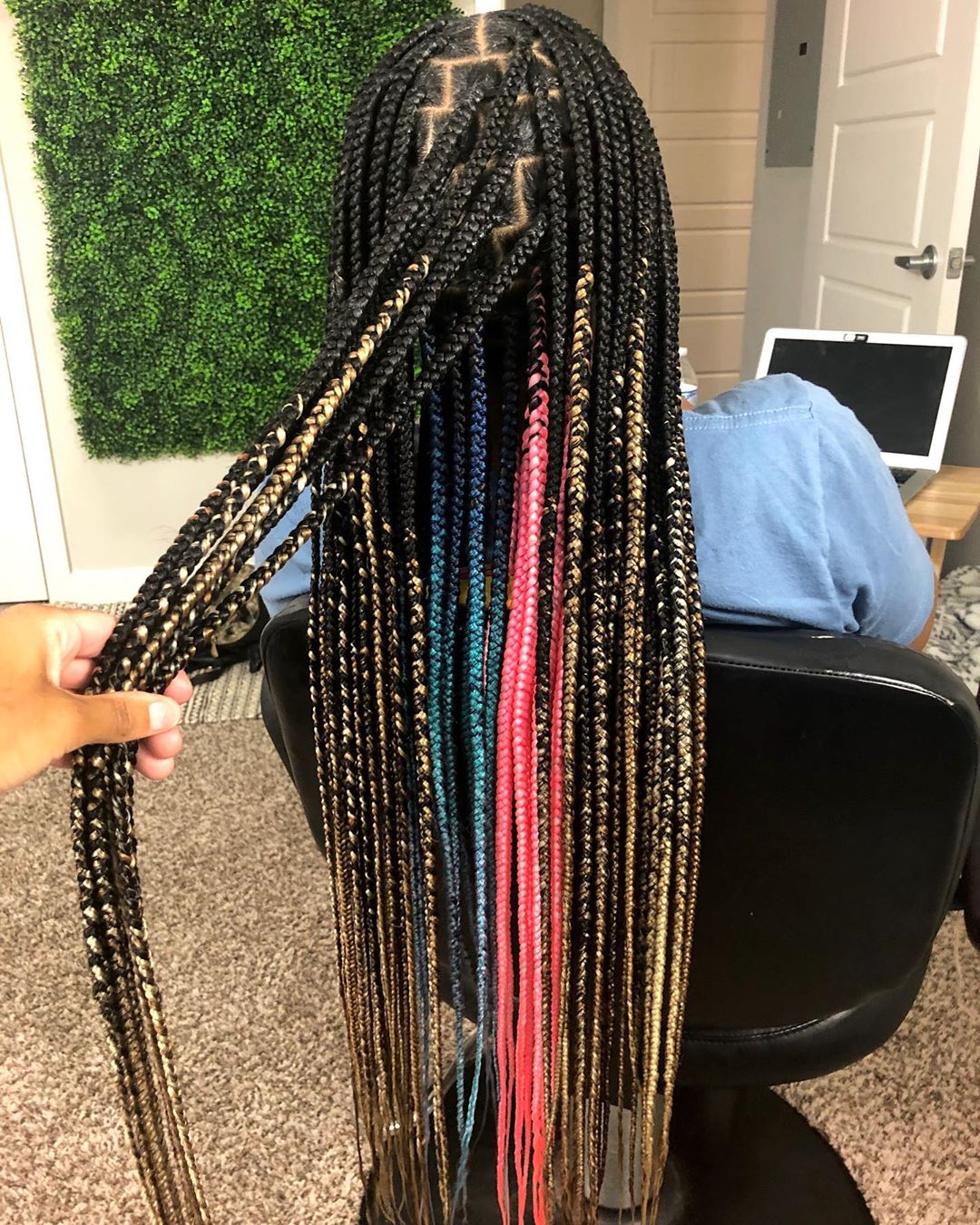 4. Traditional Box Braids with Accessories
Take traditional box braids up a notch with accessories. There are a variety of accessories to add to your braids to make them more stylish such as gold cuffs, strings or beads. Leave boring in 2019 and let 2020 be the year of fun.

5. Knotless Updo
A classic updo will always be in style no matter the year. In other words, if you are rocking a knotless updo you will always be trendy.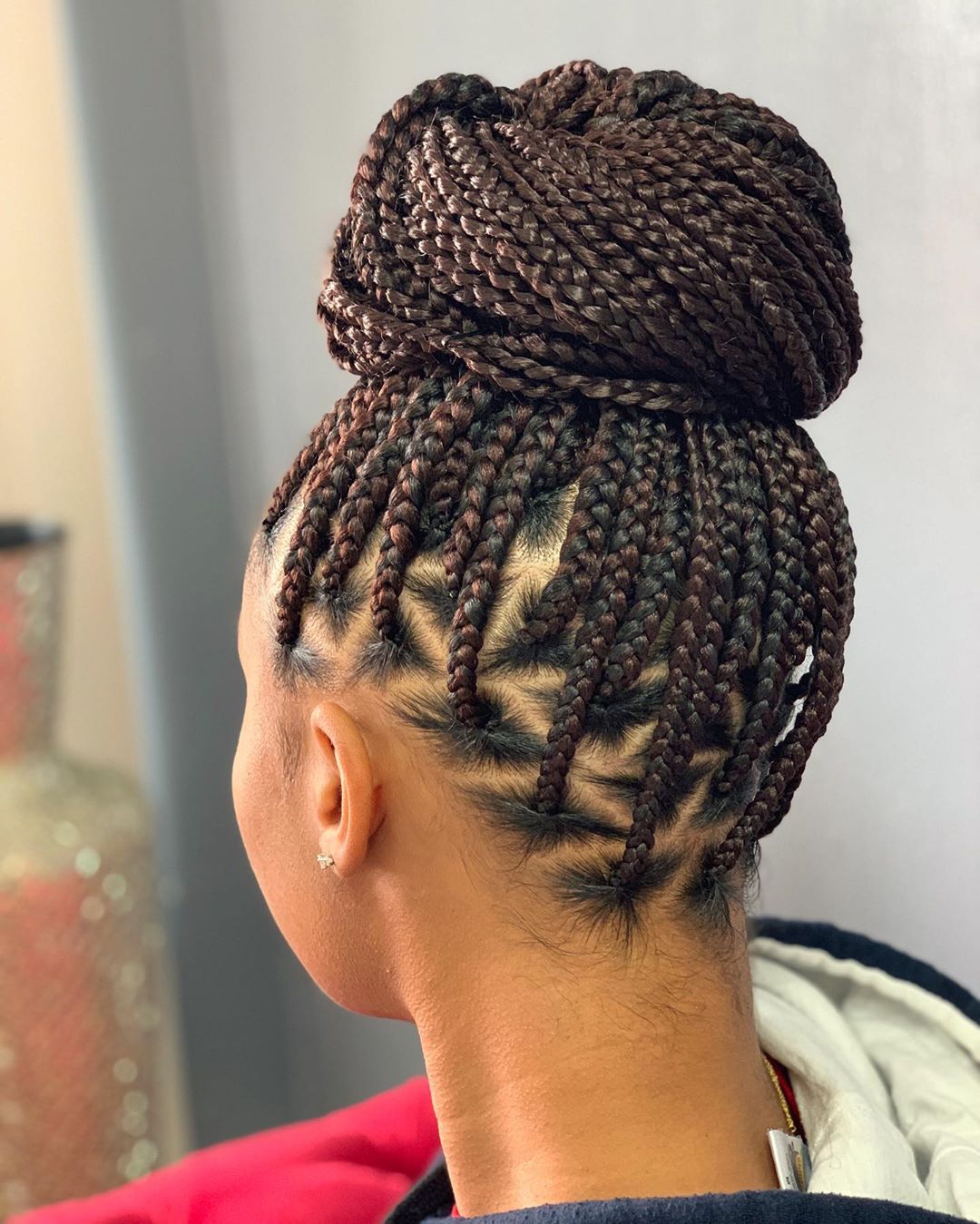 6. Rainbow
Nothing screams originality than some rainbow box braids. This is a must try for the new year. Not only will you stand out, because let's face it, no one around you will have these braids, but you will also make a statement!
7. Goddess Box Braids
Goddess braids are one of the newest styles of box braids. It is arguably the hottest style going into the New Year.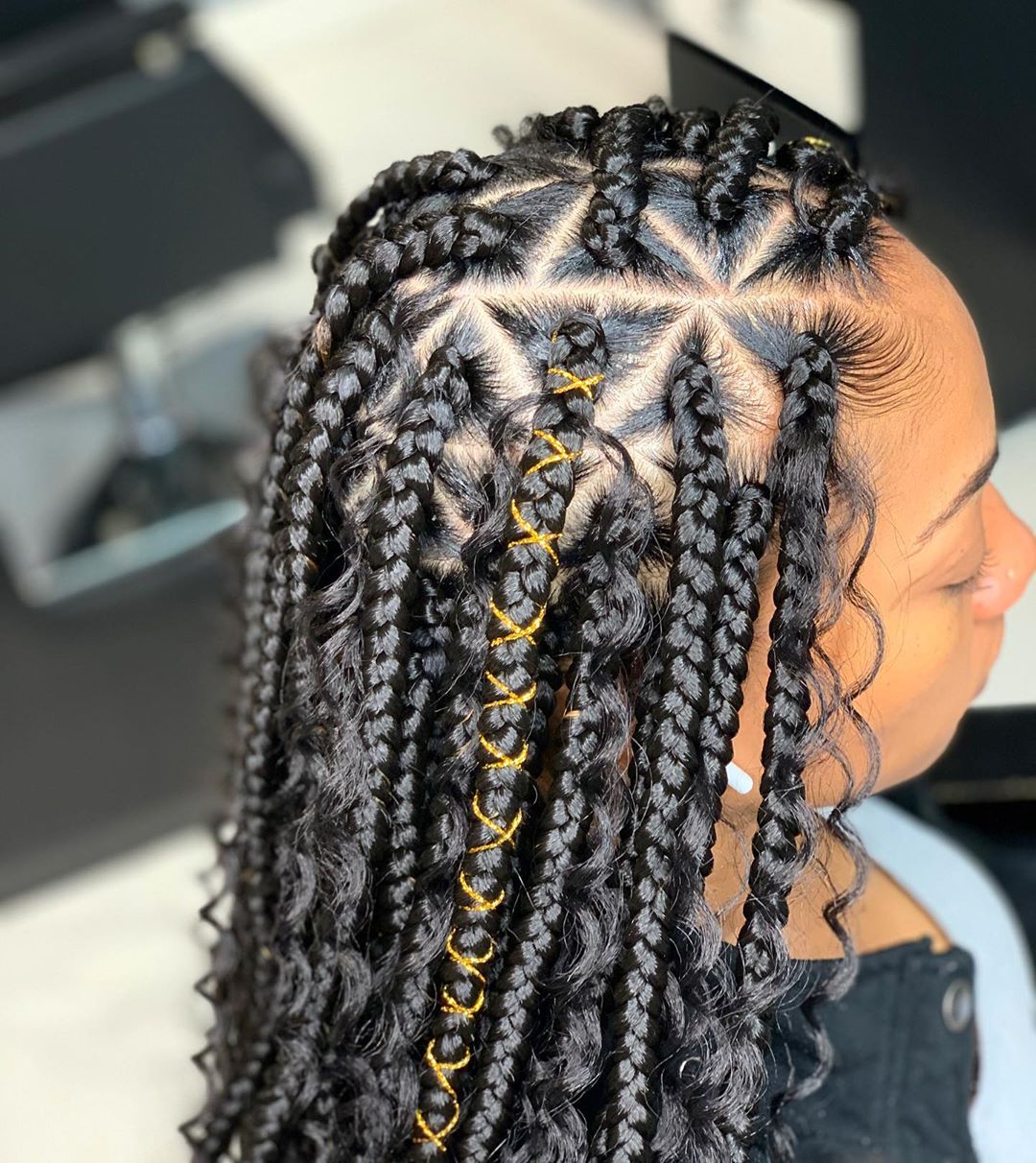 8. Gray Box Braids
Gray hair is not just for the elderly anymore. Gray box braids are what you need to be rocking when the year begins because they look great and are different from your regular black or brown.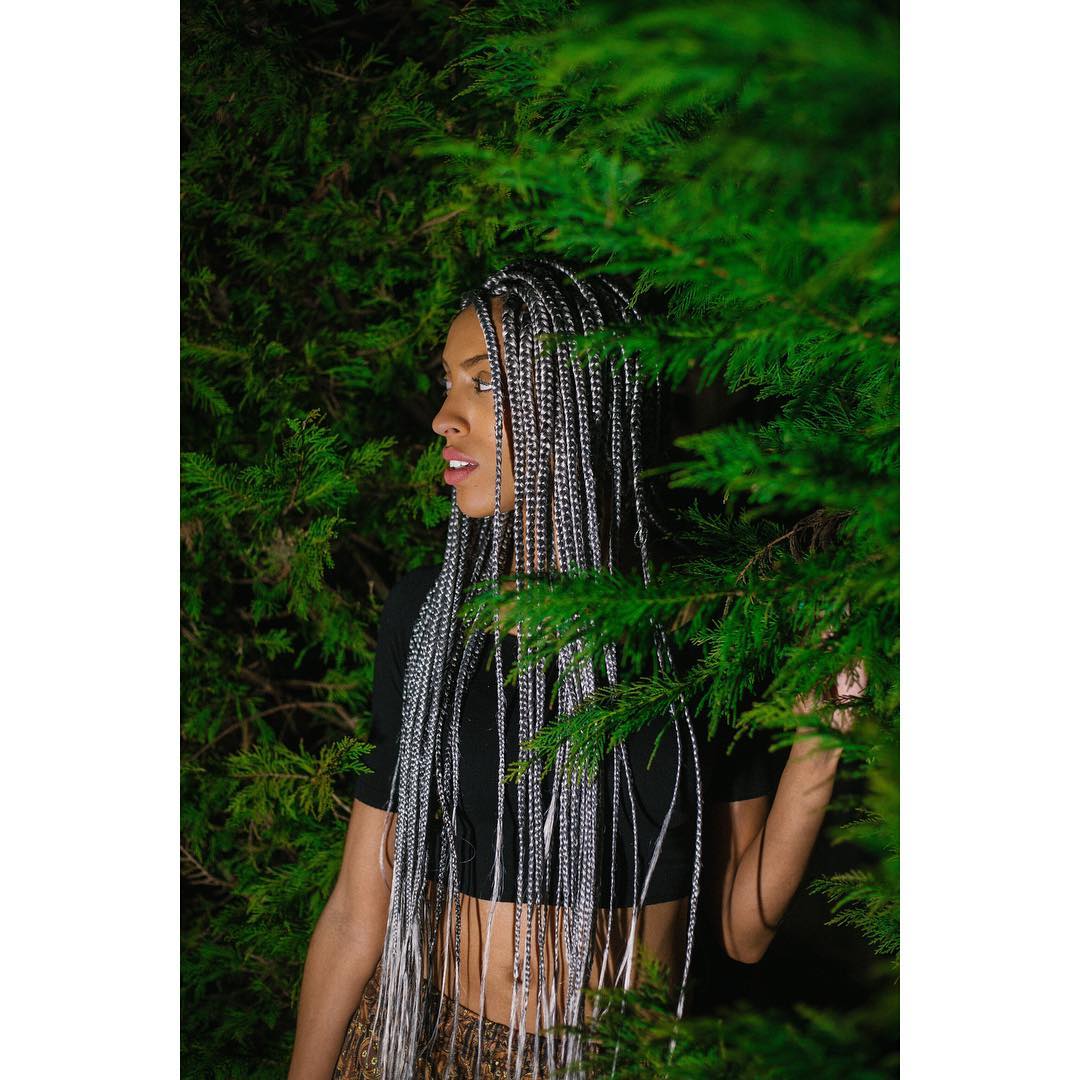 9. Extra Small Knotless
Extra small knotless braids are a work of art. As a result, they are guaranteed to give you compliment after compliment. They are neat, sleek and perfectly parted. One of the must have box braids style going into 2020. They are also super easy to maintain.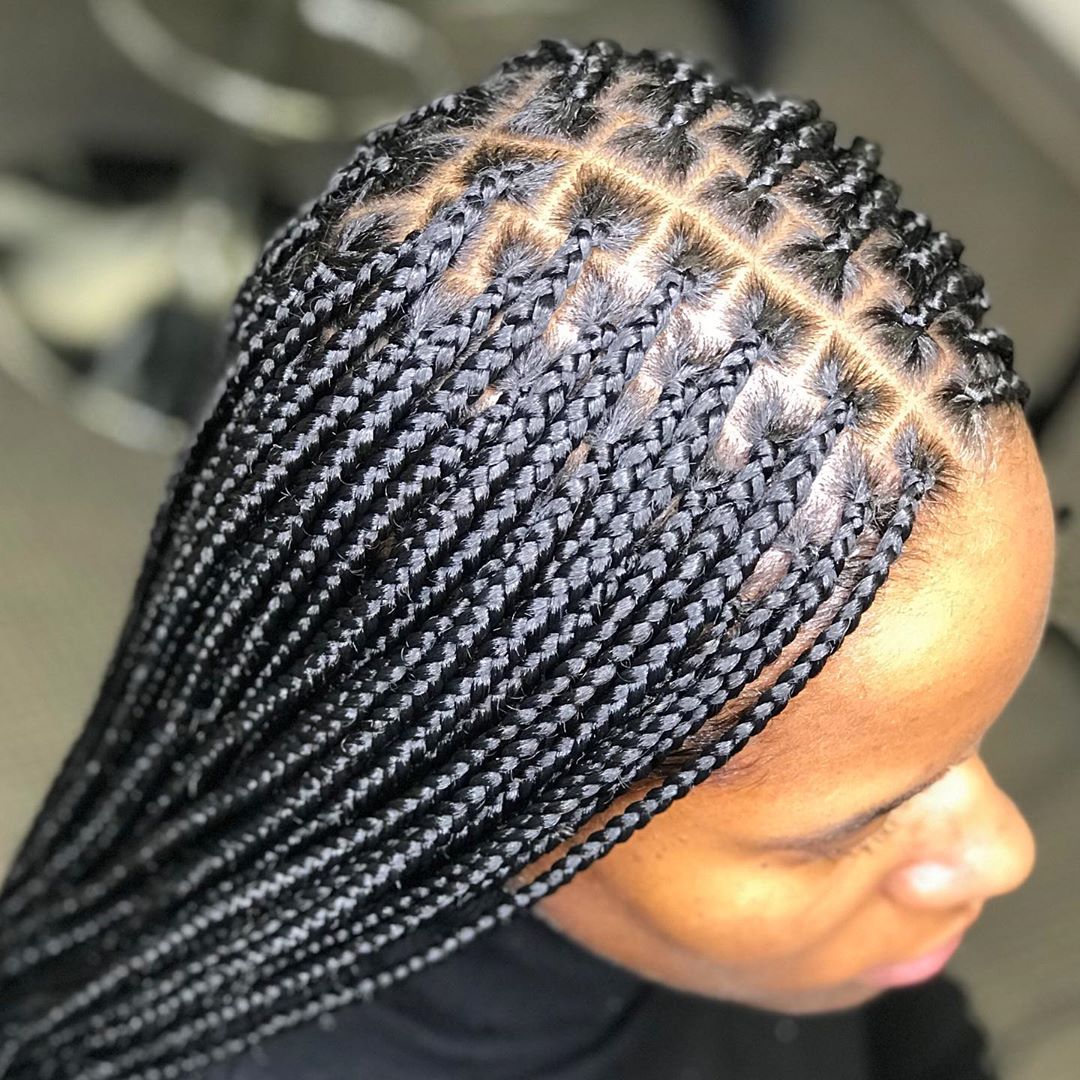 10. Length, Length, and More Length
It is all about long, gorgeous box braids heading into the New Year. The longer the better—and as a result, the more appealing. Don't be shy when it comes to length. Flaunt those gorgeous tresses all year long.