Believe it or not, styling box braids is really simple. Not only that, there are sooo many ways to style them, that you will never get bored. If you are going to keep your braids in for 2 months, then you definitely have to switch things up so that your look matches your personality and mood on any given day.
Box braids are more than just a bunch of braids, they are stylish and fun and can be manipulated and styled in a bunch of different ways. Whether you have small, medium or jumbo—traditional or knotless, the styles really are endless. We are going to show you some classic styles as well as some more daring ways to style your box braids.
#1: Half Up-Half Down
You cannot go wrong with the half-up half down do. It looks so sleek and beautiful especially if the hair is accessorized with gold cuffs or gold string,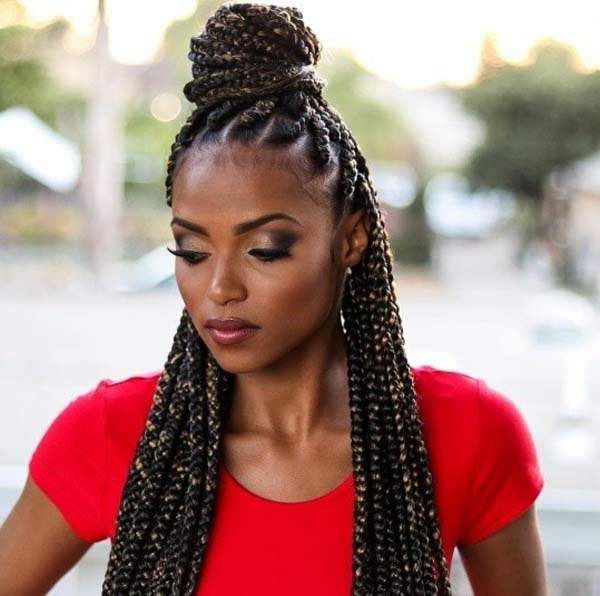 #2: High Ponytail
This is one of the simplest ways of styling your box braids but the outcome is amazing. It is easy to do and basically looks great on everyone.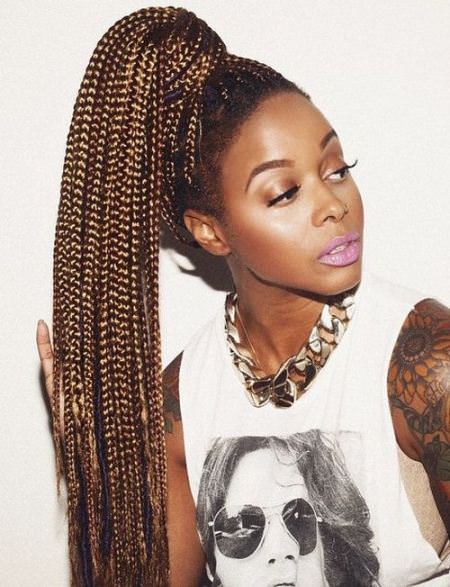 #3: High Bun
Another simple way of styling that transforms your box braids to a next level. This style is loved by those who are always on the go and don't have the time dedicated for something more complex.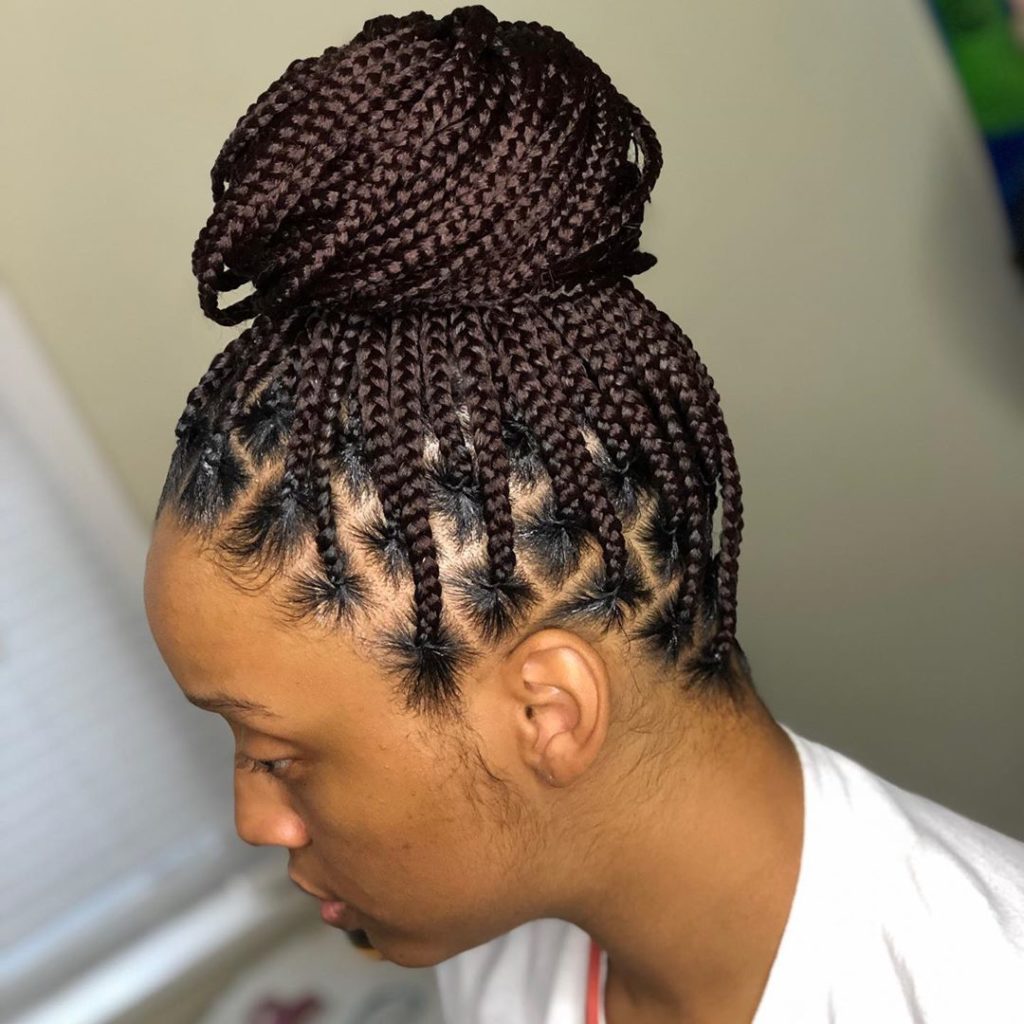 #4: Crown Halo
This style screams sophistication. It is so effortless and really gives you an exotic look while being completely feminine. The blue is very vibrant and blends perfectly with the black.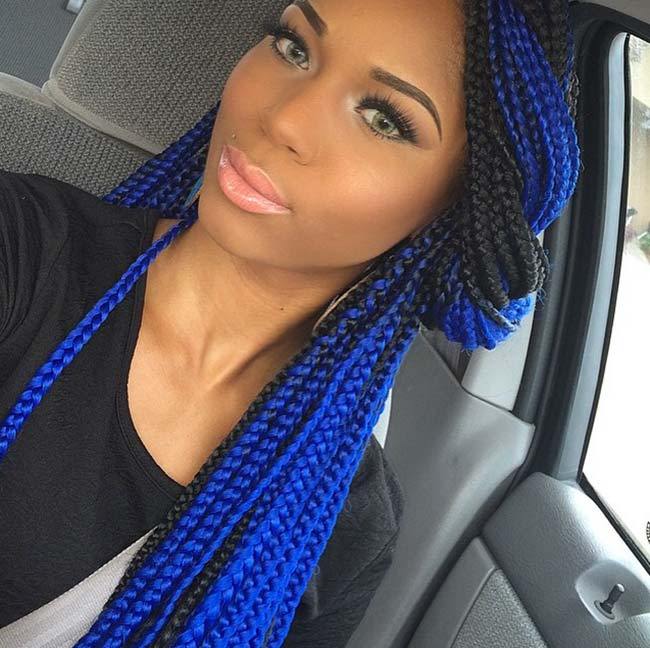 #5: Two Top Knots
This is definitely for those who want to do something different. While a high bun is a common way of wearing box braids, 2 top knots gives you a more edgy look while maintaining simplicity.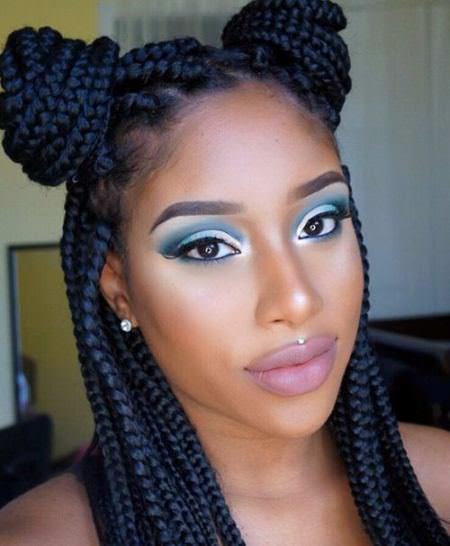 #6: Shaved Sides
If you are looking for a more daring or edgy look, then look no further than double shaved sides box braids. They are unique and give you that rockstar look. Also, they look especially good with colored braids.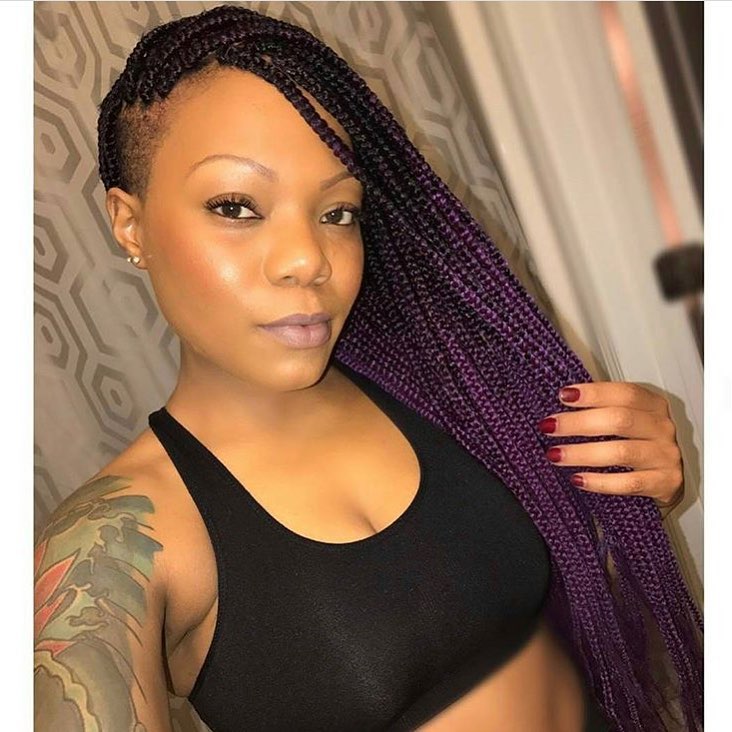 #7: Classic Bob
You cannot go wrong with the classic bob at any time. So it's no surprise that it is no different with boxed braids. Bobs are timeless, effortless, and they look great on everyone.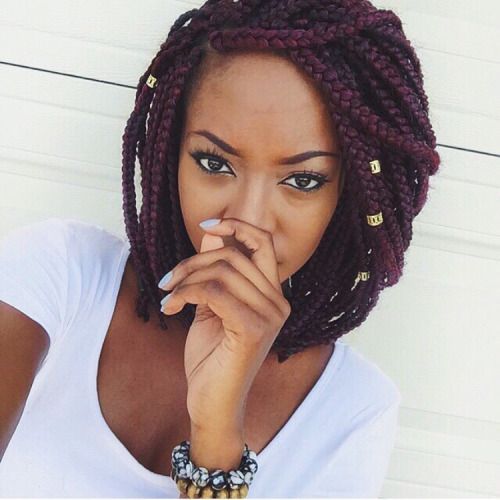 #8: Colorful
While this is not a style in itself, colorful braids definitely will elevate your box braids game. Colorful braids are fun, whimsical and are definitely not for our traditional sisters. Moreover, if you love the idea of not being boxed in, then the more colors, the better. We love an array of colors from purple to blue, from red to pink and everything in between.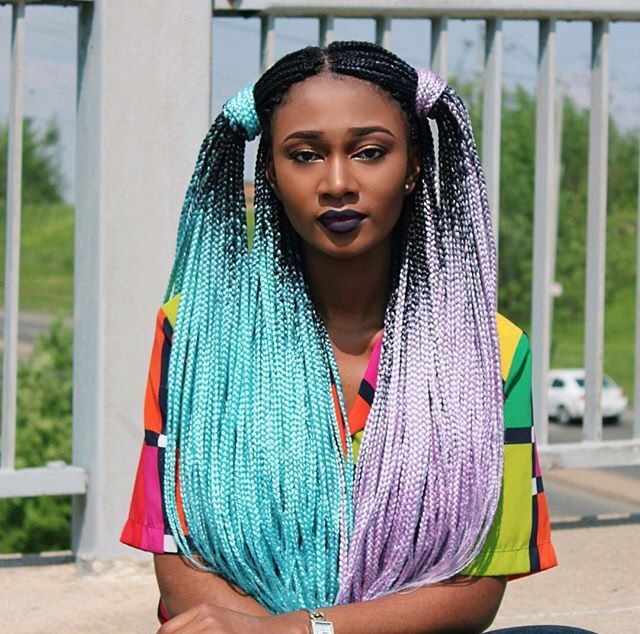 #9: Classic Ponytail
This style is great for work or school. Your braids can be plain to fit your work environment or add in a splash of color so that your personality can shine through.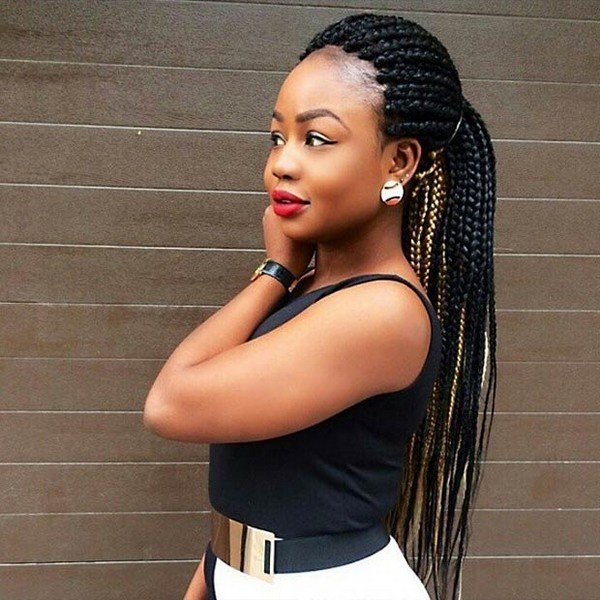 #10: Braids On Braids
This is a sleek style that looks stunning with super booty length braids. It frames the face well and looks great and sophisticated.