Right now everyone's unfortunately affected by the pandemic. So doing our hair is probably the last thing on many of our minds. But, we have some brave essential workers out there on the front lines and they still need to look the part as well as more and more workers getting back to work. Box braids are perfect in this climate, especially jumbo box braids. They take a fraction of the time to complete and look just as good as any other size—not to mention they are super easy to maintain.
During this time it's important to limit contact with others, so the less time spent in the chair, the better. Jumbo box braids are the hottest in the braiding game right now because they are really cute, easy to maintain and quick to do.
Here are our top 6 go-to jumbo box braids styles! Get hairspired!
#1. Jumbo Box Braids with small in-between braids.
These are perfection! Neatness overload!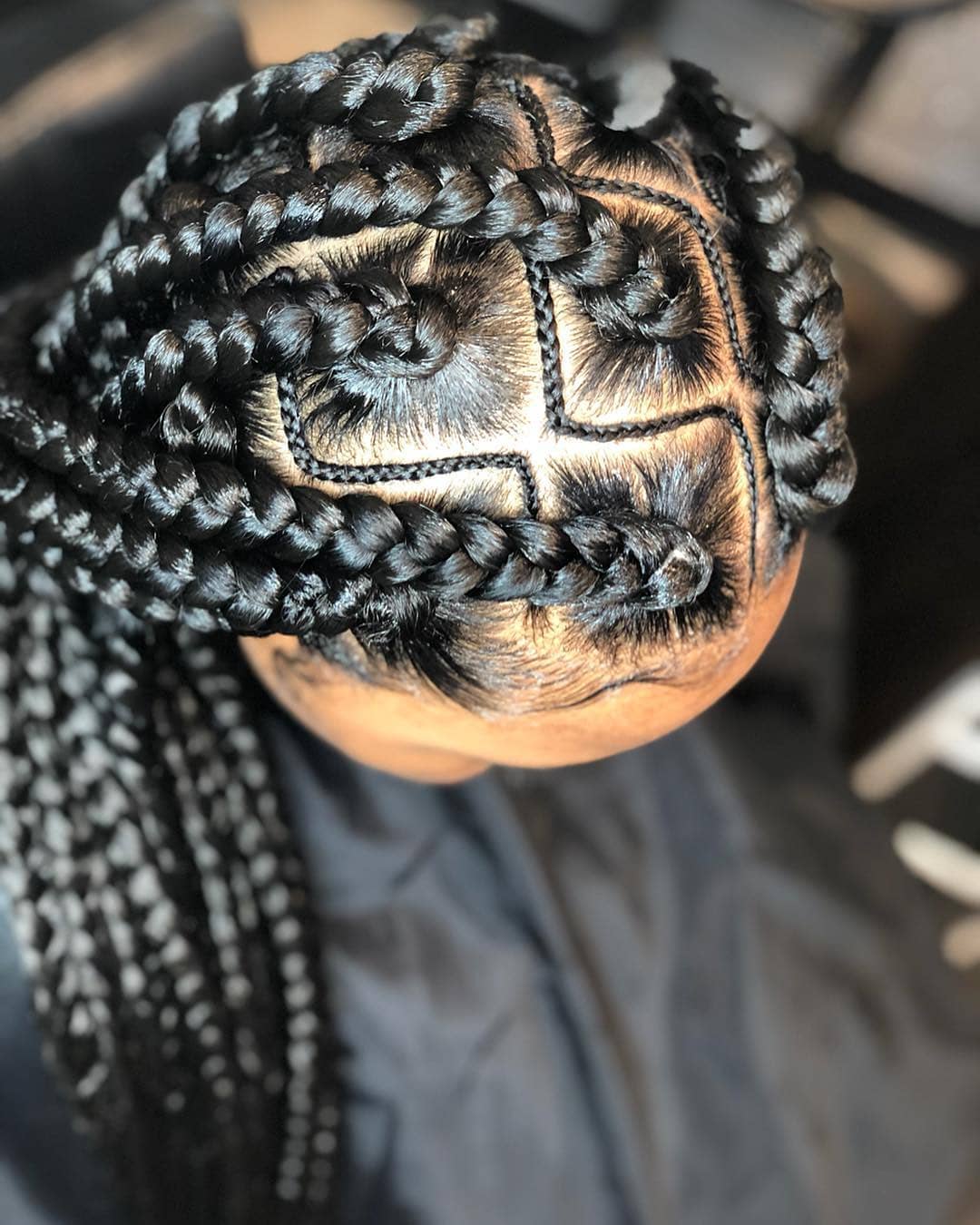 #2 Purple Jumbo Box Braids with Hair Accessories
Perfect for those wanting some color in their life!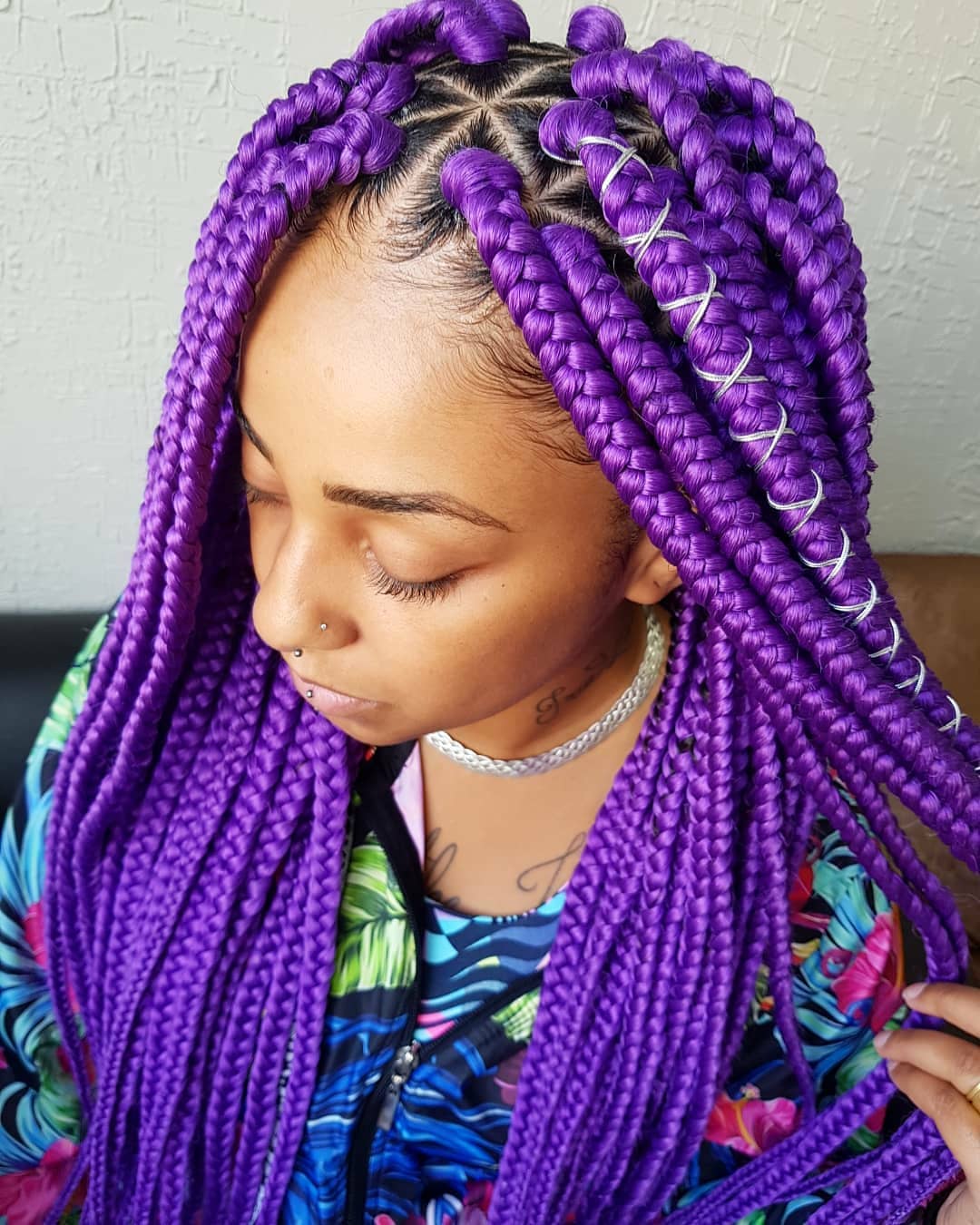 #3 Classic Jumbo Box Braids
These are perfect for work and school. Classic jumbo box braids with laid edges.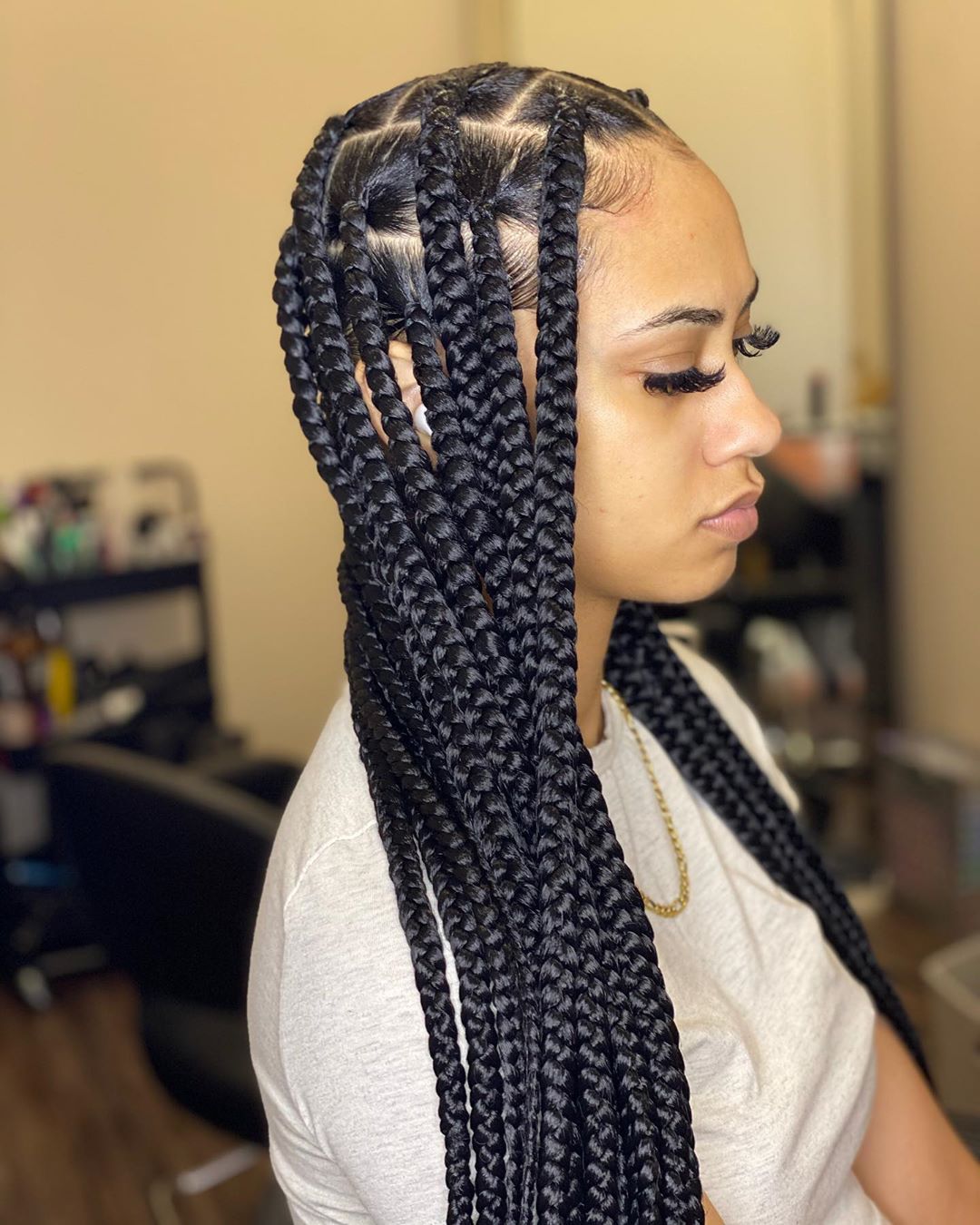 #4 Waist Length Jumbo Box Braids with side part.
Jazz things up a bit with these super sleep jumbo box braids.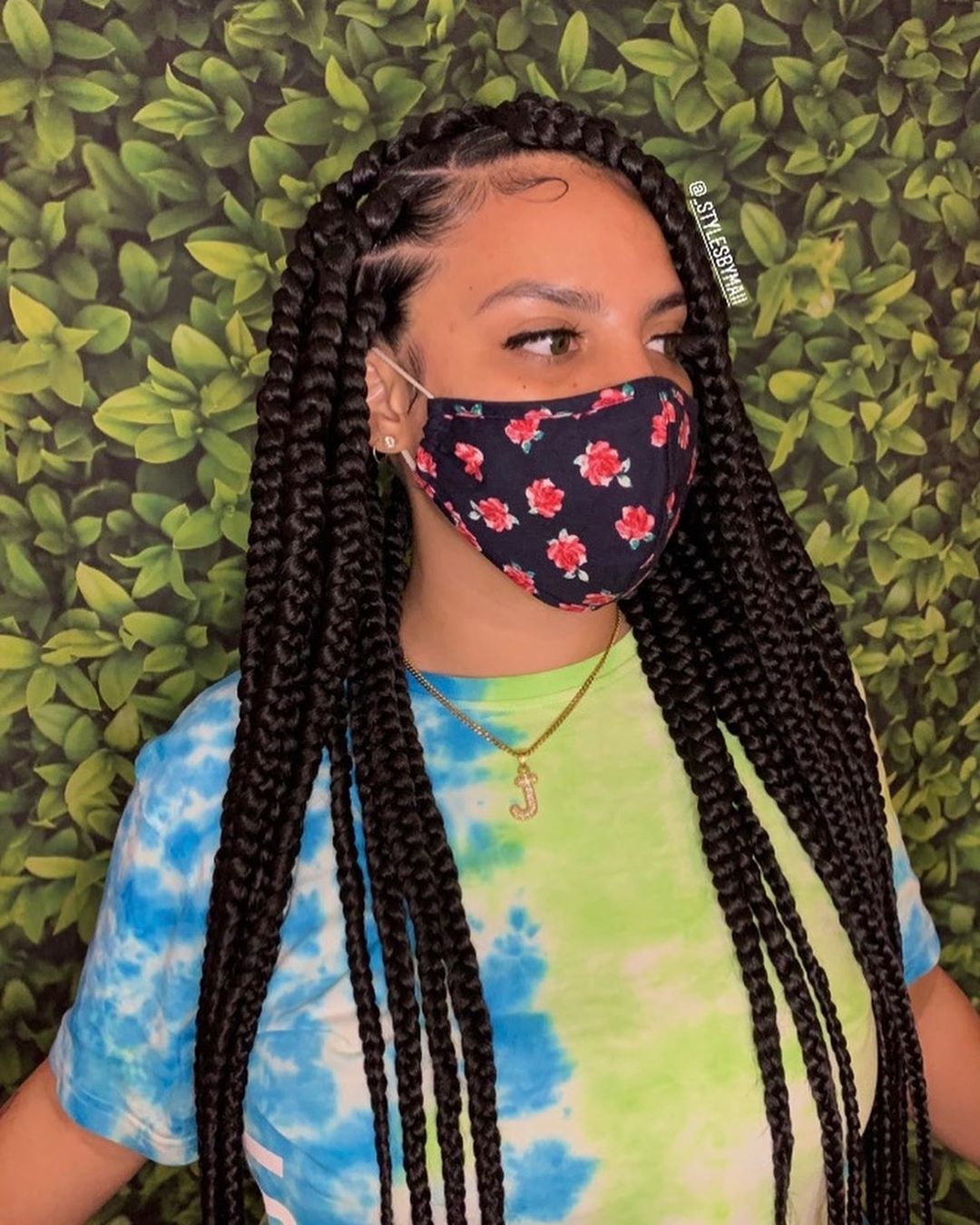 #5 Extra Jumbo Box Braids
Perfect for when you want some braids, but don't want to spend a lot of time at the stylist!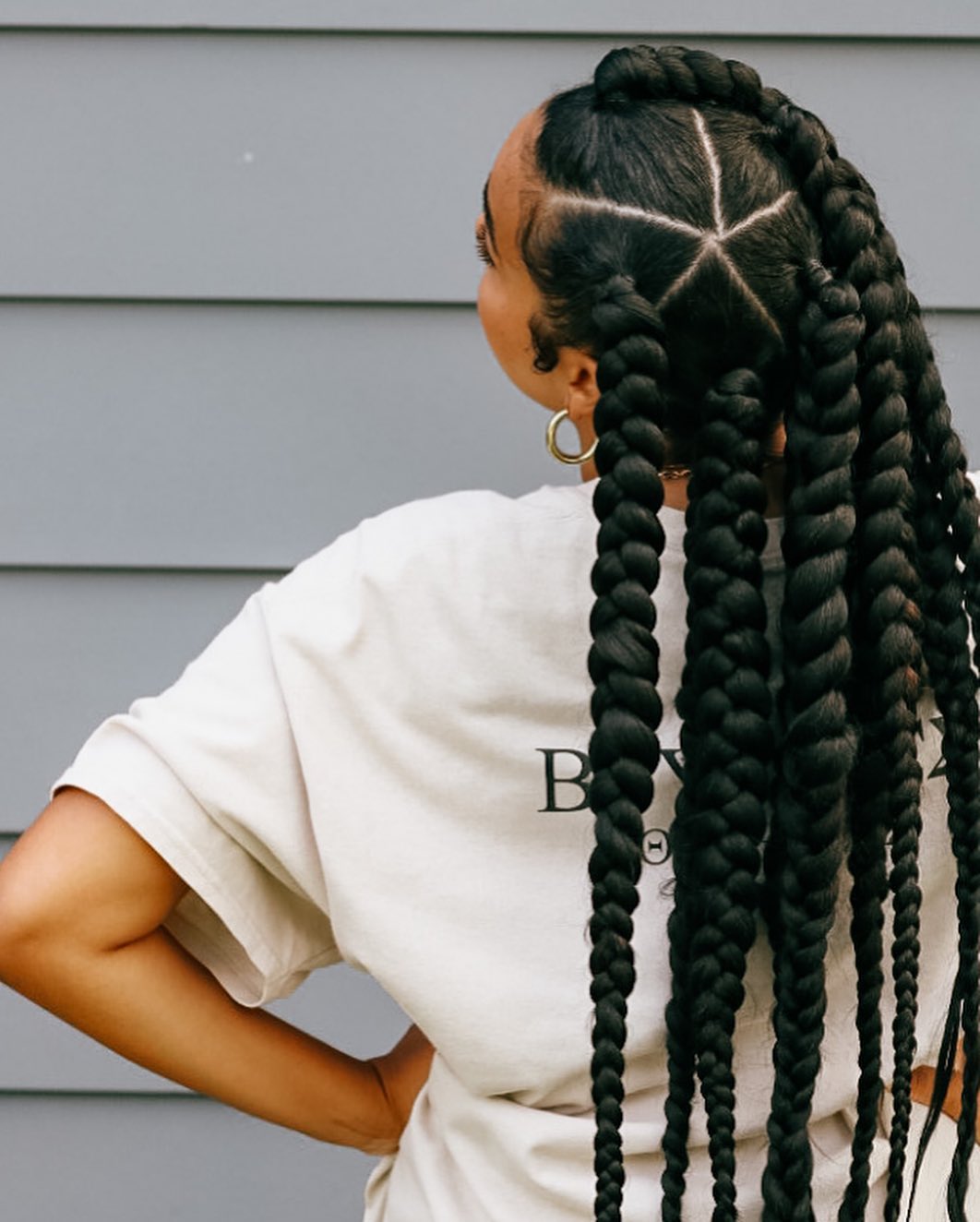 #6 Jumbo Box Braids Pulled to the Side
Put your own spin on these classic jumbo box braids.