First off: What is the difference between knotless box braids and regular or traditional box braids? Traditional box braids are great as a protective style, but they can be heavy, painful, lead to hair irritation and hair loss. With knotless braids, that knot that is usually formed at the base of traditional box braids is removed. You start off with your natural hair being braided then you 'feed in' the braiding hair to create a seamless transition, thus creating the knotless braid. Below are the five (5) reasons to wear knotless box braids.
#1. It Is A Great Protective Style
The point of wearing a protective style is to have a hairstyle that will have the least amount of pressure on your hair while providing you with the most amount of pleasure. Knotless box braids do just that! They allow your hair to continue being healthy, they are light and do not weigh your head down.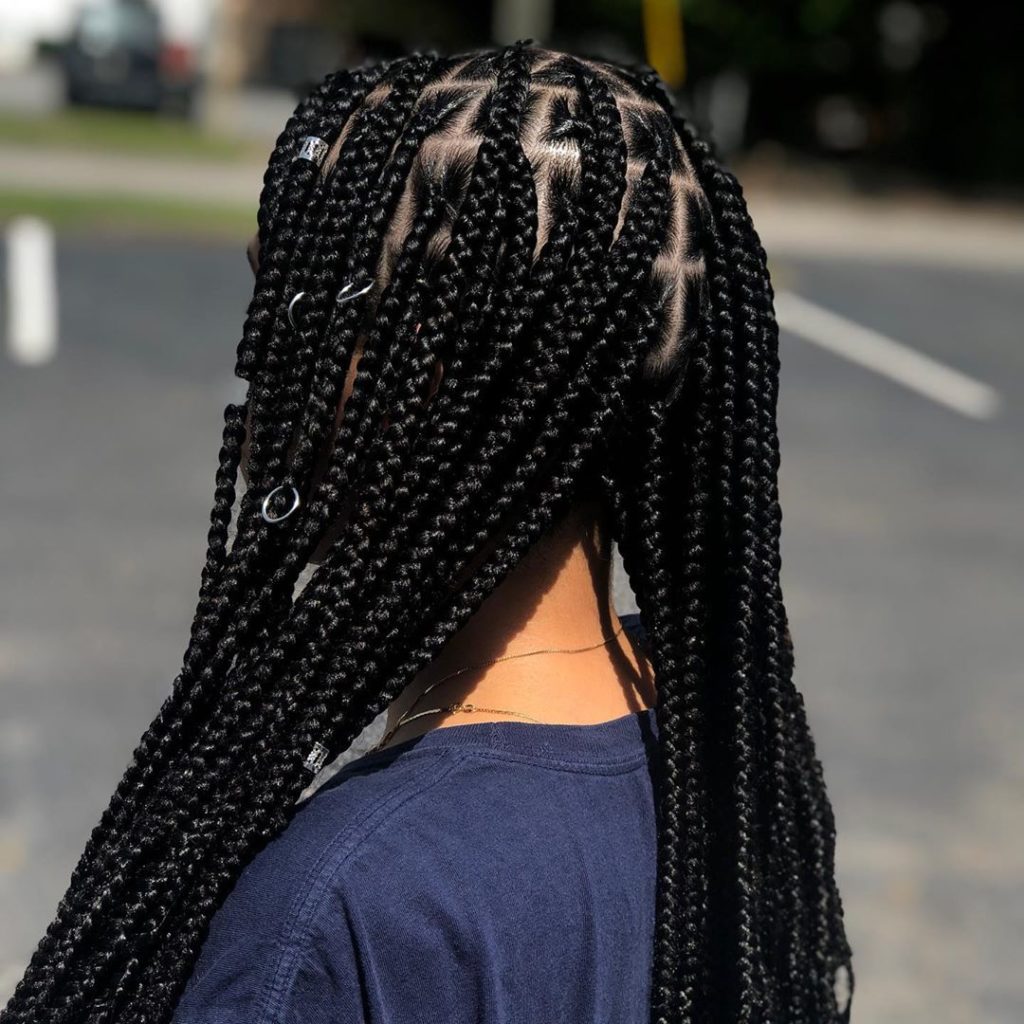 #2. Longevity
Knotless box braids can last up to two months without having to be redone. Once you choose the style that you want, go for it, and enjoy for up to 8 weeks! Because you are able to leave them in for so long, maintenance is a breeze, and time spent getting ready in the mornings is cut down drastically.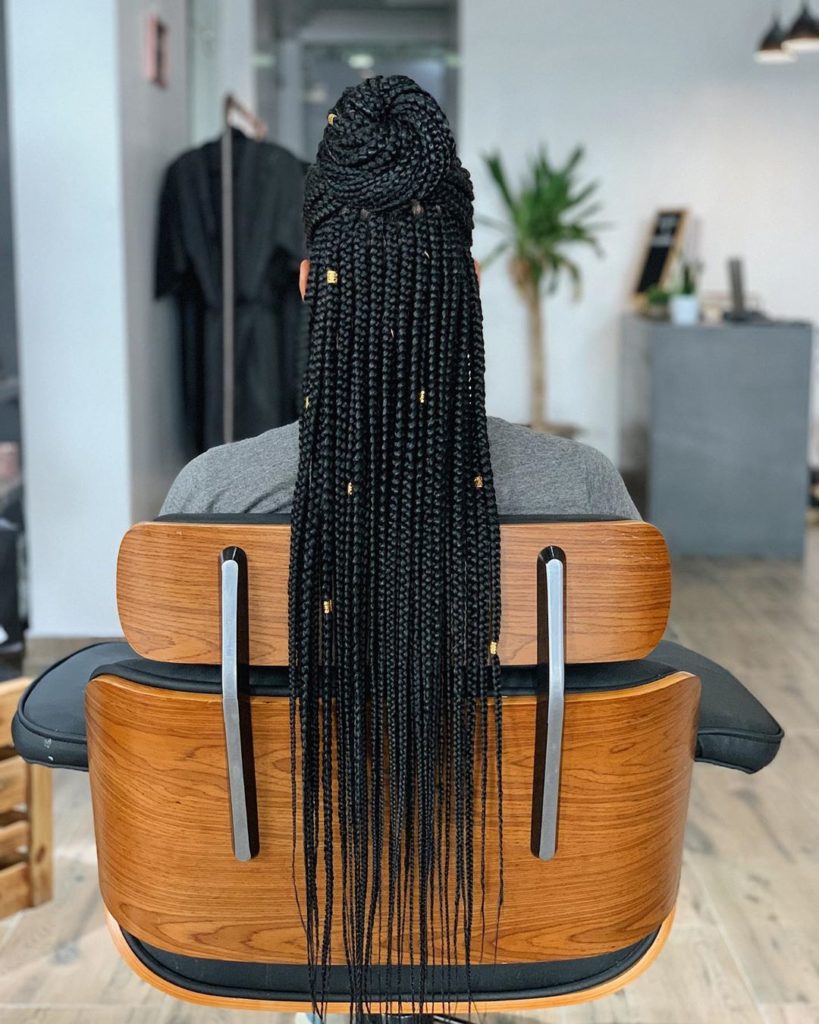 #3. Versatility
These are not your grandma's braids! Knotless box braids can be worn down, up, to the side or whatever way you want the same day. Gone are the days where you had to wait for your braids to loosen up and not be so tight. Go to the salon, get your braids and style them as you see fit right away.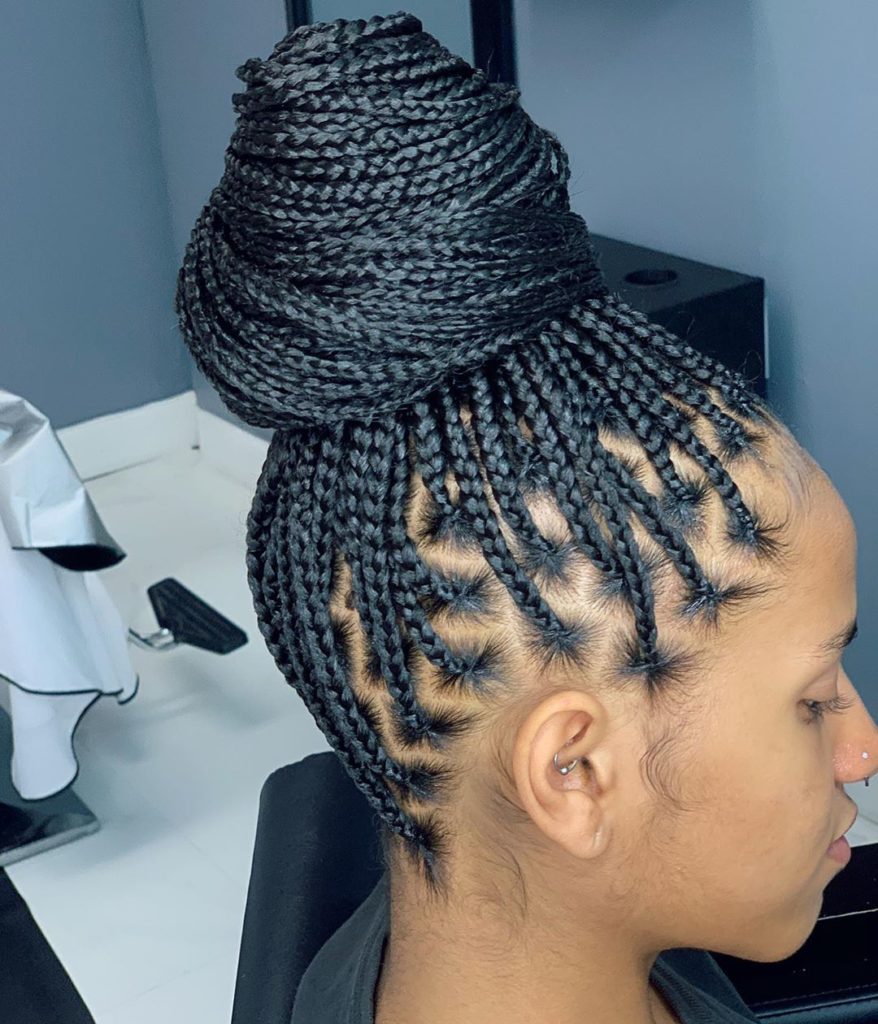 #4. Trendy
Box braids in general are all the rave these days, but knotless braids are even trendier. Everyone wants to be seen wearing knotless box braids. Go to any salon and speak with the stylist there and he or she will tell you that it is the most requested style on any given day. It is not good enough to be rocking box braids, it's gotta be knotless box braids!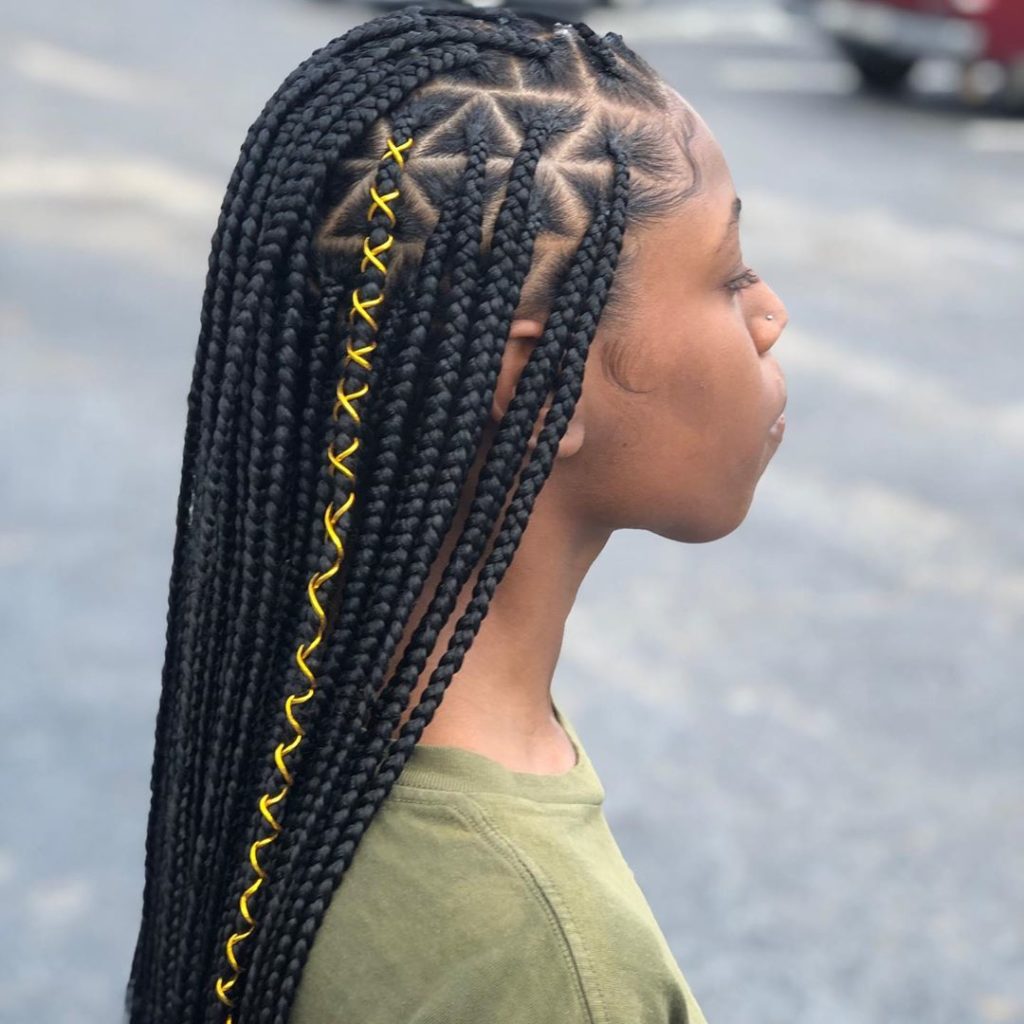 #5. They Save Your Edges
Remember when your mother or aunt would get braids and their edges would disappear overtime? Well, with knotless box braids, because that tension is gone from the scalp, and the hair is so light, there is nothing weighing down your hair and pulling the hair back to cause your edges to become nonexistent! So save your edges sis, and rock some knotless box braids this fall.